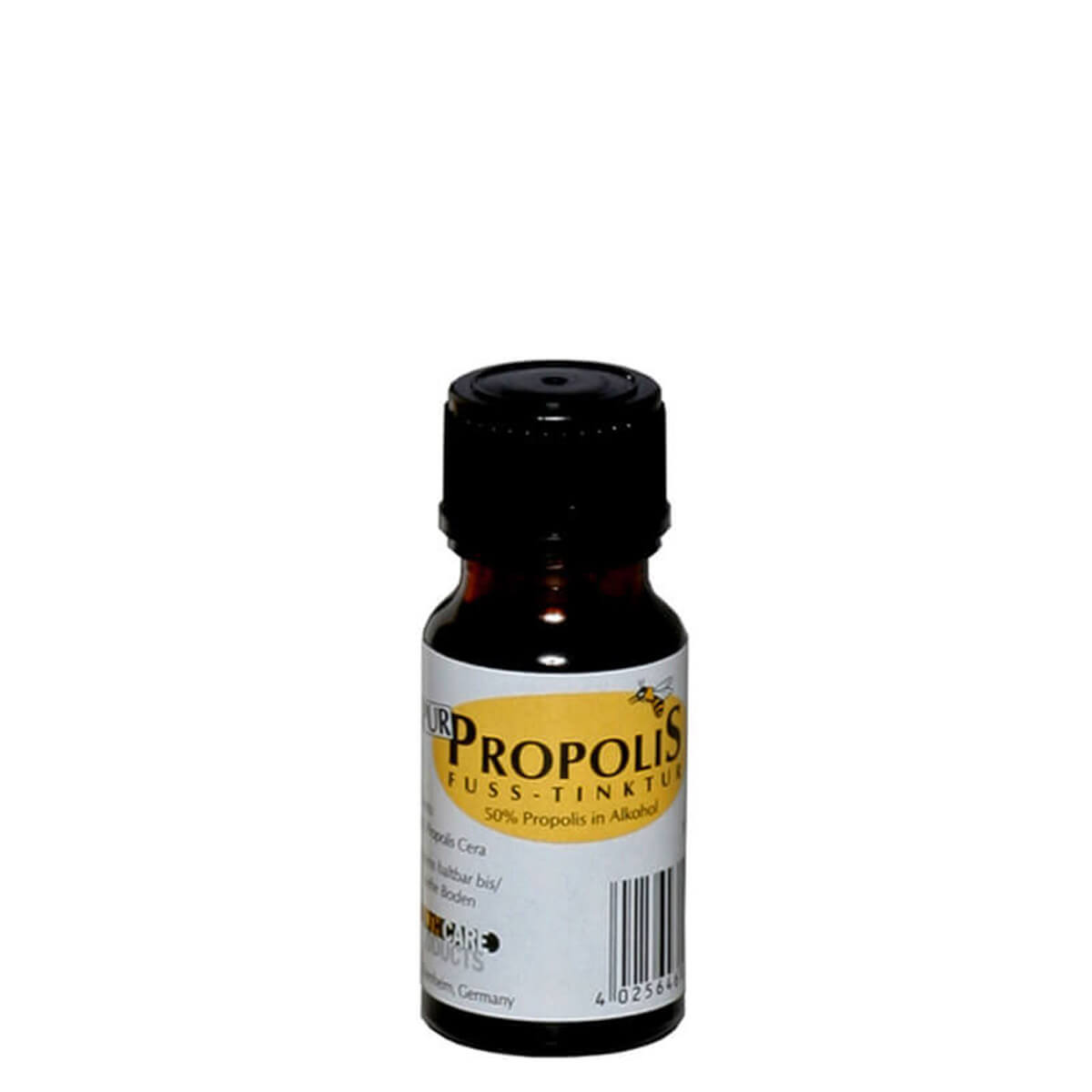 Propolis Pure 50% Foot Tincture
UVP: 6,50 €
Size: 10 ml bottle with a brush
PZN: 09262121

This 50-percent solution of propolis comes as our recommendation for treating any skin problems. It has proven particularly beneficial in cases of athlete's foot or fungal infection of the nails. Our special tip is to apply the solution several times a day with the brush supplied, until the affected area shows signs of improvement.
Propolis Vitamin C + Zinc Pills
UVP: 15,95 €
Size: 60 pills
PZN: 06767375

Our Propolis Vitamin C + Zinc pills are a dietary supplement which can help enhance your immune system. They contain no sugar, sodium, gluten, yeast or milk products and are also free from artificial colourings, flavourings and preservatives. Recommended for sportspeople, too.
Didn't find your product?
Discover also: