Health from the beehive: The active ingredients in propolis have antibacterial, antiviral and antifungal effects, making it especially valuable to us in our health care products. As it does for the bees, propolis also helps us humans to have a healthy immune system.
Propolis Mouth Spray with Manuka Honey
UVP: 9,95 €
Size: 20 ml spray bottle
PZN: 00632846

Natural defence to carry with you: The mouth and throat spray brings together the highly beneficial active ingredients from two natural sources: propolis and manuka honey. It keeps your breath fresh and ensures rapid disinfection of your mouth and throat. These effects make it an essential companion to have with you while on the move. The high honey content also gives this spray a great taste.
Propolis Drops 20% in Alcohol
UVP: 8,55 €
Size: 20 ml dropper bottle
PZN: 07610210

Our propolis drops in alcohol are another way to help your immune system with the beneficial active ingredients of propolis. They are particularly suitable for disinfecting your mouth and throat. (We also have an alcohol-free version for children and expectant mothers.)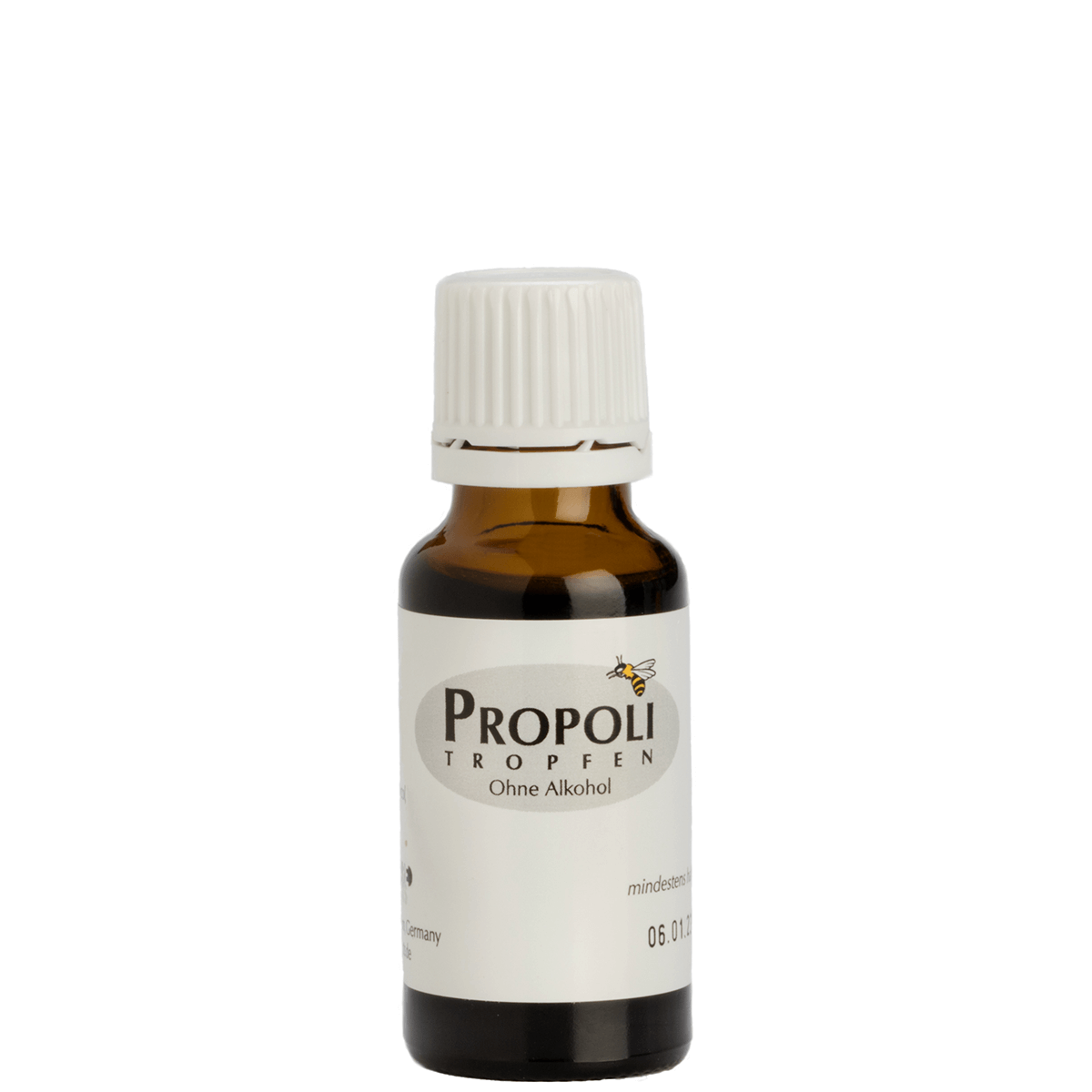 Propolis Drops 20% without Alcohol
UVP: 9,90 €
Size: 20 ml dropper bottle
PZN: 07363740

Put the sting in your health: Our propolis drops will enhance your immune system and protect you from all sorts of harmful germs. These drops are also very beneficial for strengthening your gums. Our expert tip: Relieve your baby's teething problems by rubbing these drops carefully into their gums with your little finger – this worked very well with our son.
Didn't find your product?
Discover also: